Travel trivia: Asian flags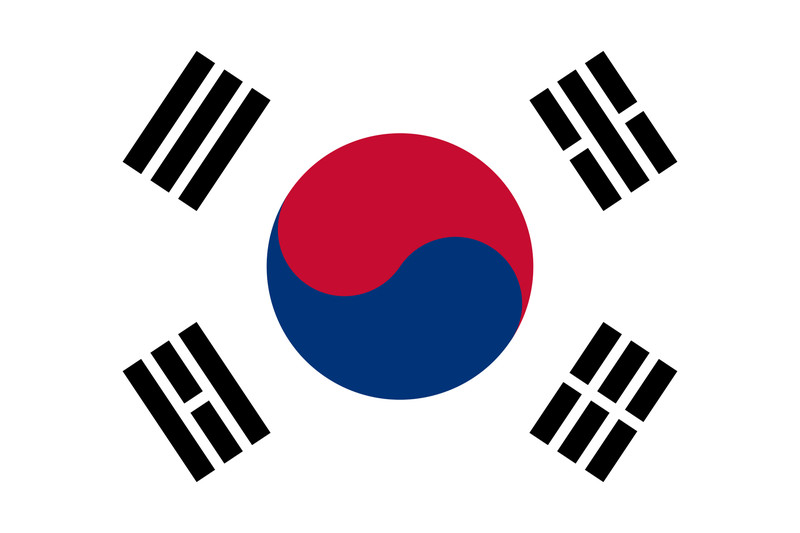 What country's flag depicts a yin-yang symbol called a taeguk, surrounded by four black trigrams from the I Ching?
Malaysia
South Korea
Taiwan (Republic of China)
Thailand
Think you know the answer? Send it to me as a comment at the bottom of this post (one answer per contestant, please!). At the end of the week, I'll draw one name from among all the people who answered correctly, and that person will receive this week's prize: two luggage handle wraps (to make it easier to identify your suitcases on the baggage carousel), from the Marriott Aruba Resort & Stellaris Casino and gogoinflight.com.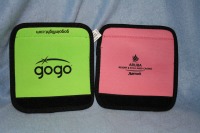 Come back to Facing the Street tomorrow for another travel trivia question and another chance to win the luggage handle wraps. And if you can't wait until then for your trivia fix, check out my husband Paul's trivia site, TriviaHallOfFame.com. (He provided this question.)
This contest closes at 5:00pm EST on Friday, February 4, 2011.
Photo: Can Stock Photo, File ID 4079831.
Disclosure and information on prize donor: The luggage handle wraps were provided by the Aruba Marriott Resort & Stellaris Casino, a recently renovated Caribbean hotel with 411 rooms and suites; and gogoinflight.com, which provides wi-fi Internet service on airplanes.