Year of Geography: Argentina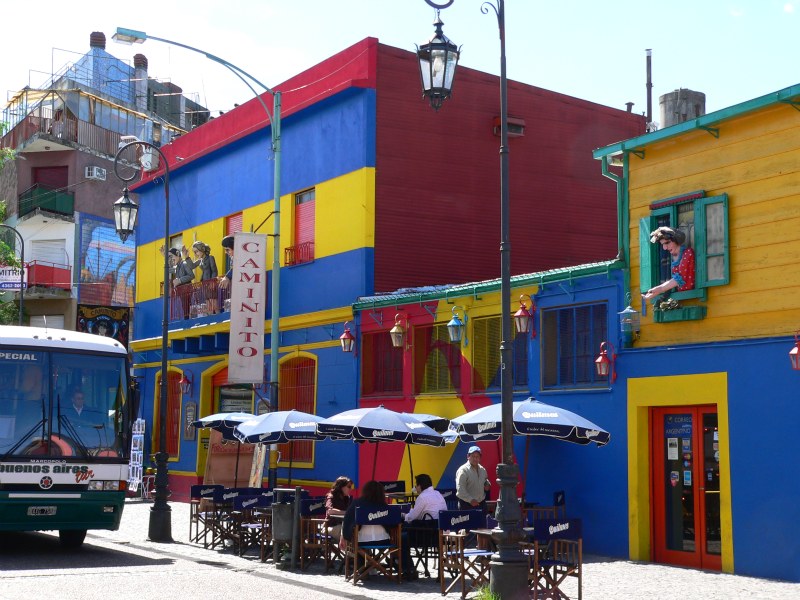 Tango. Gauchos. Diego Maradona. The Falkland Islands. Madonna begging us not to cry. Sure, these are a few things I know about Argentina, but there's so much more to learn.
I already know that the capital is Buenos Aires (the photo above is from a visit to the touristy but fun Boca neighbourhood) and how to find the country on a map.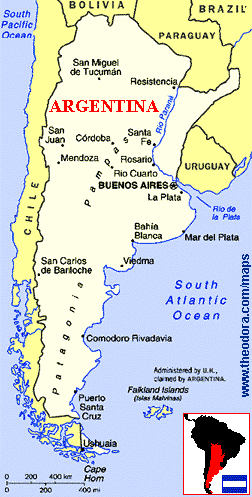 My husband Paul and I were lucky enough to spend almost a week in Argentina a few years ago, mainly in Buenos Aires (for some photos of the apartment we rented, see this post on vacation rentals). We both fell instantly in love with B.A.: friendly people, fabulous buildings (even if some of the older ones were crumbling), amazing food and wine, and an indescribable vibe that just made us want to stay. But here are three more things to know about Argentina.
The Dirty War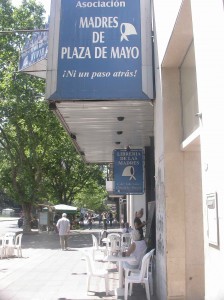 Argentina's Dirty War reached its height between 1976 and 1983. Many, many books have been written about this horrifying period, so anything I can say here will be the merest introduction. During these years, the Argentine government rounded up and killed thousands of people–labour leaders, students, journalists and others–whose left-wing politics it didn't like. Because their families rarely learned the details of their fate, these people became known simply as "the disappeared." The bloodshed finally came to an end with a change from military to civilian government at the end of 1983.
To this day, a group of mothers of the disappeared stages a weekly protest vigil in the Plaza de Mayo, near Buenos Aires' Presidential Palace (see photo of the mothers' office, above). Rabble.ca recently posted a 35-minute podcast about the Mothers of the Plaza de Mayo, who continue to call for prosecution of all those implicated in the Dirty War.
Carlos Gardel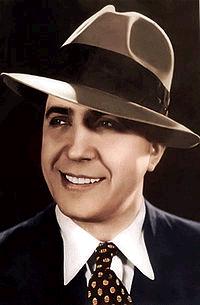 I was embarrassingly ignorant of Carlos Gardel until I started searching for Argentina videos on YouTube. That's when I came across dozens of grainy films of the handsome singer, who electrified tango halls from the mid-1910s until his untimely death in a plane crash in Colombia in 1935. In that year, he wrote one of his most famous songs, "Por una cabeza" (By a Head), which compared a man's love for horse racing with his love for women. Here's a clip. The man sure knows how to wear a fedora.
Malbec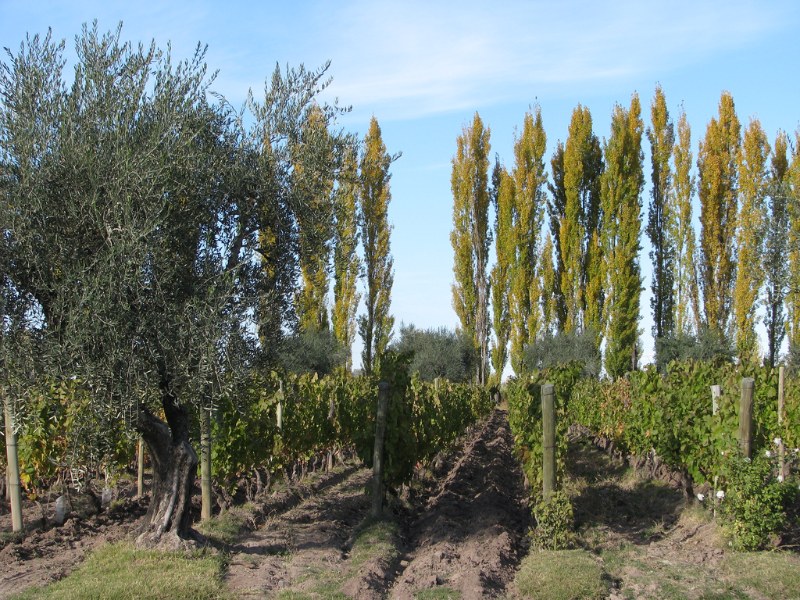 Budget-conscious wine drinkers the world over have recently discovered Malbec, the tasty red wine produced by the barrel-full in Argentina's Mendoza region. But you'd better hop on the bandwagon quickly if you want a deal: as this 2010 article from The Washington Post points out, Argentine winemakers are swiftly shifting their focus from cheap wines (which are excellent for the price) to higher quality vintages.
The malbec grape is grown elsewhere in the world, but it seems particularly well suited to arid Mendoza. From our 2006 trip, I vividly remember friends coming by with a bottle of the most expensive Malbec they could find; it was the equivalent of $9 Canadian and it was superb. (And I say this as a white wine drinker who usually gets headaches from anything red.)
Of course, one of the reasons the wine has been so cheap in recent years is that the Argentine economy tragically and drastically collapsed in the early 2000s (a situation the BBC summarized far better than I could). Fortunately for Argentina, the economy has been on the upswing for the last five years (policy wonks can read about the economic recovery in great detail in a report from the Center for Economic and Policy Research). So what if the wine may go up a few dollars in the liquor stores of other countries? It seems like a small price for the rest of us to pay for good news for Argentina.
Photos: Boca by Laura Byrne Paquet; Madres de Plaza de Mayo by Paul Paquet; public domain image of Carlos Gardel courtesy of Wikipedia Commons; Flickr/Creative Commons photo of Mendoza vineyard by Justin Otto.

Map courtesy of www.theodora.com/maps. Used with permission.
Shop