Cinco de Mayo recipe: Easy salsa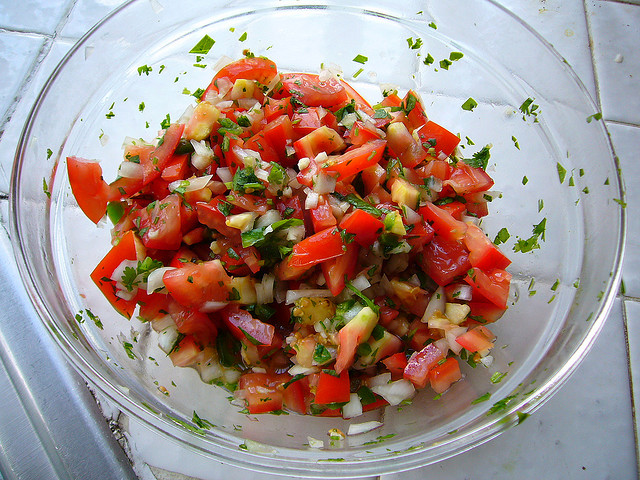 Courtesy of fine dining restaurant Andrea at Velas Vallarta in Puerto Vallarta, here's an easy-to-make salsa recipe. It's perfect for Cinco de Mayo, the May 5 Mexican holiday that commemorates the Mexican army's victory over French forces at the Battle of Puebla. ¡Buen provecho (enjoy!).
Ingredients:
7 Tomatoes
½ Large Onion
4 Tsp Cilantro
2 Serrano Chiles
1 oz Olive Oil
1 oz Lime juice
Salt
Ground Black Pepper
Preparation: Dice the tomatoes, onions, cilantro and chiles. Mix with the olive oil and lime juice. Season with salt and pepper to taste.
Flickr/Creative Commons photo by Florian.