Greatest hits from Facing the Street: My 7 links
Way back in July, I blush to admit, fellow blogger Edie Jarolim very kindly invited me to participate in a blogosphere event called My 7 Links. Edie writes the wonderful pet-lovers' blog Will My Dog Hate Me?, which is by turns hilarious, informative and heartbreaking, depending on the day. And My 7 Links is sponsored by Tripbaseblog as a way for bloggers to share information on posts that worked and posts that didn't, and to shed a little light on some long-ago posts that deserve a second time in the sun.
Sounds great, I thought. Count me in!
Then August descended with a million deadlines and a week's vacation off the grid (yes, less than an hour from Ottawa, you can still find places devoid of cell phone and Internet access). But when the calendar switched to September 1 today, I thought, "Ye gods, I have to stop procrastinating and do this!"
Part of the reason for my procrastination is that I have failed miserably to take Tripbaseblog's advice to be casual about the whole thing. I've been dithering and dithering about which posts to include. Well, no more. Here's my list, for what it's worth. Enjoy!
1. My most beautiful post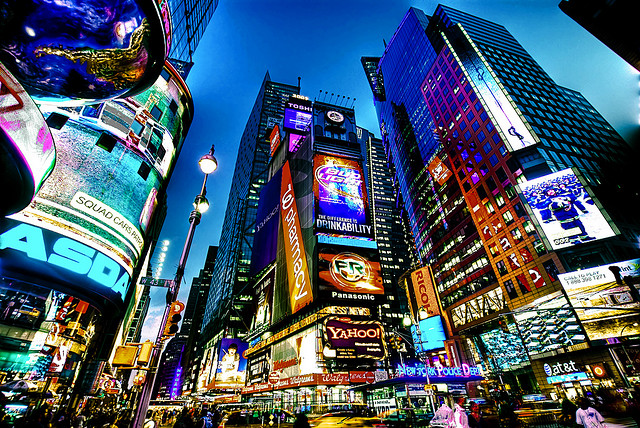 I wish I could take credit for any of the beautiful urban nighttime shots in this post featuring travel blogs about New York, Montreal and Brazil. However, they all came from photographers who generously shared their work through Creative Commons licences on Flickr. The photo of Times Square above is by Francisco Diez.
2. My most popular post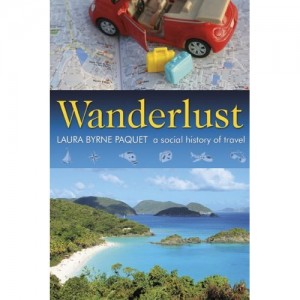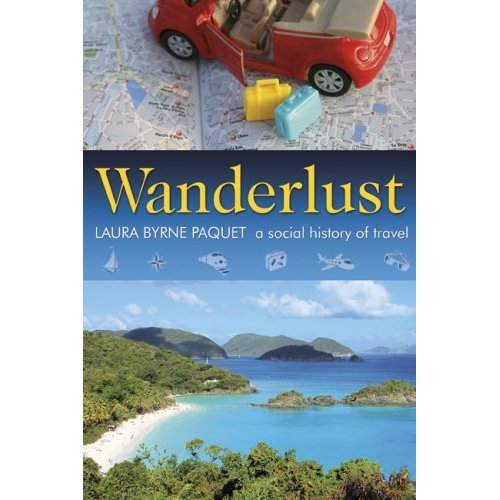 By far, it was a post in November 2010 that offered readers a chance to win a copy of my book Wanderlust: A Social History of Travel if they left a comment on the page. People like free stuff!
3. My most controversial post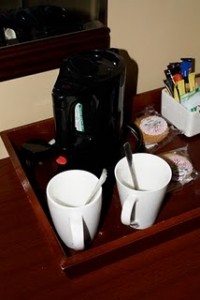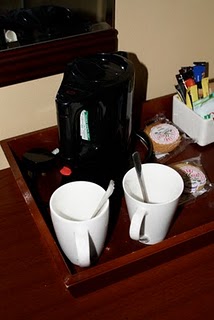 Hmm, this was a hard one. Maybe I'm just too darned Canadian, eh, but my posts don't tend to generate a lot of dirt throwing. The only one that even comes close is a piece I did on things I love and loathe about the U.K. (love the in-room tea kettles, loathe the plumbing). It did garner a bit of mild dispute.
4. My most helpful post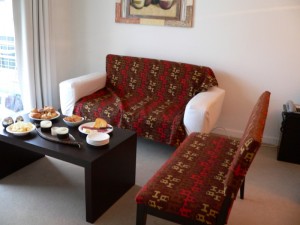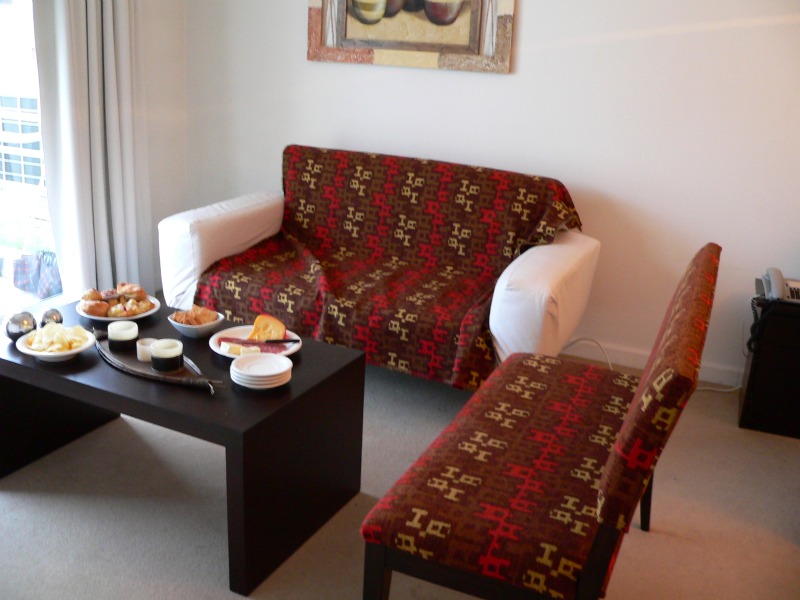 I always try to be helpful :-), but I think the post that includes the most solid service information is this long, long post about how to rent a vacation apartment.
5. A post whose success surprised me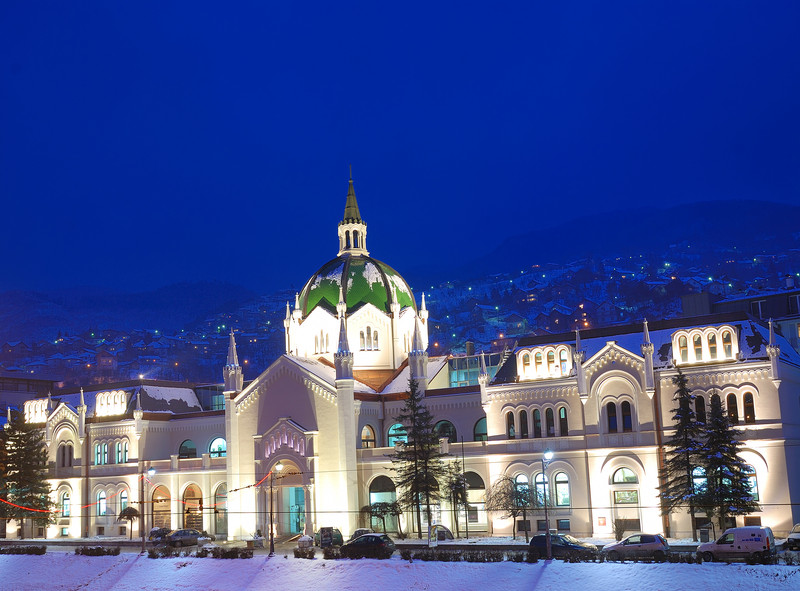 I'm currently not running a weekly trivia contest, but one of my first trivia posts–a question about Sarajevo–drew dozens of responses. I'm still not sure why–it might have been the lovely CanStock photo.
6. A post I feel didn't get the attention it deserved
I was a bit surprised that this post asking for readers' opinion on the question "Must travel be arduous to be interesting?" didn't garner any feedback. After all, I managed to sneak in references to all the big travel writer names, from Bill Bryson and Jan Morris to Paul Theroux. And I asked people to name their favourite travel books. I'd still love to hear from you, if you have any thoughts (sez I in a pleading voice.)
7. The post I am most proud of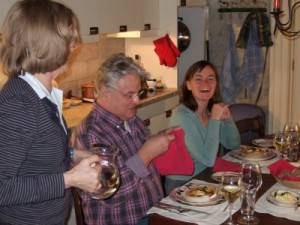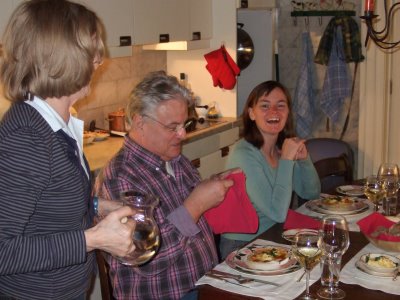 This one's easy: my post about eating dinner in a private home in Amsterdam's Red Light District. I hadn't had much luck pitching the idea to travel editors, so I finally decided to blog about it instead. After getting some good feedback from readers, I sent the whole story to the Toronto Star, which ran a slightly revised version of it in August 2010. That piece went on to win a prize at the Travel Media Association of Canada's annual awards ceremony last March. I'm really pleased to see this story get some attention, because the company that sets up these in-home dinners in cities across Europe and elsewhere is lovely. Check it out at like-a-local.com.
The fun continues
So now I'd like to draw your attention to two other blogs I love. Do check them out, and watch for their own 7 Links posts.
Toronto-area travel writer Bob Fisher writes the thought-provoking blog The Philosophical Traveller. He has a real knack for getting far beyond the "I went there and saw that" sort of writing to create pieces that ask big questions about why we travel and what it all means. Pour a cup of coffee and settle down for some very satisfying travel writing.
Ottawa-area novelist Linda Poitevin is eagerly awaiting the first copies of the new book in her dark urban fantasy series, The Grigori Legacy. I've read Sins of the Angels in manuscript form and it is a gripping tale of wayward angels, cops with baggage and world-threatening high stakes. Trust me–I loved it, and I'm not just saying that 'cuz Linda's a long-time friend. Her blog, Angels Gather Here, gives readers an inside glimpse of the writing process.
And, finally, more encouragement to read Edie Jarolim's delightful blog, Will My Dog Hate Me? It has it all, from interviews with pet experts and tips on travelling with pets to lots of tales of Edie's adorable terrier-mix pooch, Frankie. She's a great writer, and I guarantee you'll fall in love with Frankie.