E-books about home exchanging and vacation rentals
Although increasingly popular, home exchanges and vacation rentals remain a mystery to many travellers. Toronto writer Sandra Pearson recently published two e-books that provide some good tips for people hoping to arrange a house exchange or rent a self-catering property.
There is some overlap in content between the two books. Home Exchanging: Your Guide to Enjoying Free Vacation Accommodations (70 pages, US$8.99) is the more general of the two. If you're planning a tropical vacation, you might be more interested in Vacation Rentals: Your Guide for the Perfect Stay in Mexico, the Caribbean & Central America (111 pages, US$9.99).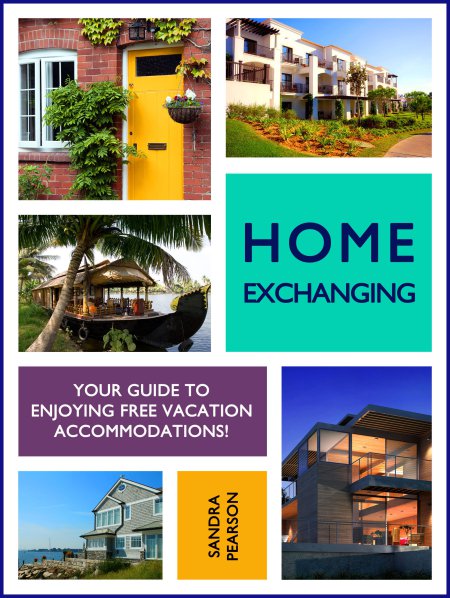 Let's start with the general Home Exchanging. It has a lot of excellent information, particularly in Chapter 3 ("How to List Your Home"), Chapter 4 ("How to be a Great Host") and Chapter 5 ("How to Be a Great Guest"). For hosts, there are detailed lists of kitchen and bath supplies to have on hand, for instance. For guests, there are some clever tips, such as leaving behind unused transit tickets for your hosts to use when they return. And chapters 6 and 7 discuss useful nuts-and-bolts details, such as security deposits, insurance and online property reviews. (One thing that might have been useful here would have been details on how to protect yourself against home exchange fraud, where crooks set up fake home-exchange websites and take online payments for non-existent properties.)
Pearson also devotes a chapter to outlining the many benefits of staying in a private home rather than a hotel. These include financial savings, extra space, amenities like kitchen and laundry facilities, and possible goodies like bicycles, a fireplace, a barbecue and access to a vehicle. She points out that, if you exchange with a household that has kids the same age, you probably won't have to haul along toys, cribs, strollers and other gear. And Pearson talks about my favourite aspect of staying in a private home: you're usually in a residential neighbourhood, so you can live a bit more like a local.
In the introductory chapters, she seems to argue a bit too strenuously against hotels. For instance, in one section, she notes that while North American hotels generally give electronic room keys to their guests, "European hotels rarely use swipe cards, rather they remain using traditional metal keys." She goes on to note that these keys often have a two-to-three pound chain and emblem attached to them, and you have to leave them at the front desk when you leave the hotel. This may still be the case at small, rural inns, but I don't think I've seen a key system like this in an urban European hotel in at least two decades.
My one main beef with the book is that it muddles the distinction between home exchanges and vacation rentals. In a classic home exchange, no money changes hands; two households directly swap residences, or a network of people swap among each other in an extended chain. In a vacation rental, the traveller pays the homeowner or a rental agency a fee to stay in a house or apartment. They're two different animals, with distinct rules and clienteles. Yet Pearson devotes quite a bit of space to talking about ways that hosts should price their listings and ways that guests can get a good deal. For readers who are looking only for information on home exchanging, as the title suggests, this may be quite confusing.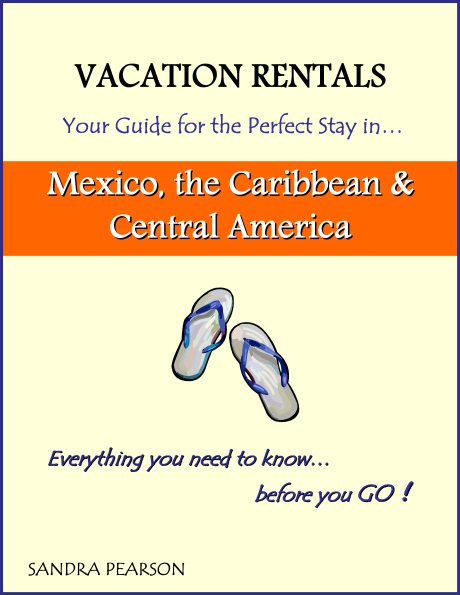 The second book keeps its focus quite squarely on vacation rentals, and provides a lot of useful information. Like the home exchanging book, the first chapter argues against all the other travel options in this region, including buying a timeshare or taking a cruise. The middle section includes useful tips for coordinating the wide-ranging schedules and preferences of a large group of family or friends looking to book a house together.
There are well-done, exhaustive checklists of the many things to keep in mind when renting a vacation house. Pearson advises readers to consider things like the home's proximity to shops, banks and hospitals; the rental company's track record and inspection procedures; and testimonials and reviews.
She walks readers line by line through the intricacies of rental contracts, and reminds them to look critically at website photos and maps. There's an excellent section on negotiating fees, and good tips on the sorts of hidden charges that may crop up, such as surcharges for pets and extra fees for running an air conditioner. All in all, it is a very useful guide for anyone thinking of renting a little piece of palm-shaded paradise. And, after a winter like the one that just pummelled North America, aren't we all dreaming of that?