Year of Geography: Armenia
I'll admit it: I have terrible trouble with the geography of Western Asia. In fact, to be utterly honest, I wasn't even sure what to call the region: The Near East? The Middle East? Western Asia? Eastern Europe? (Research showed that the UN prefers "Western Asia," and I figured the UN was as good a judge as any.) So for your reference and mine, here is Armenia on a map. Its capital is Yerevan.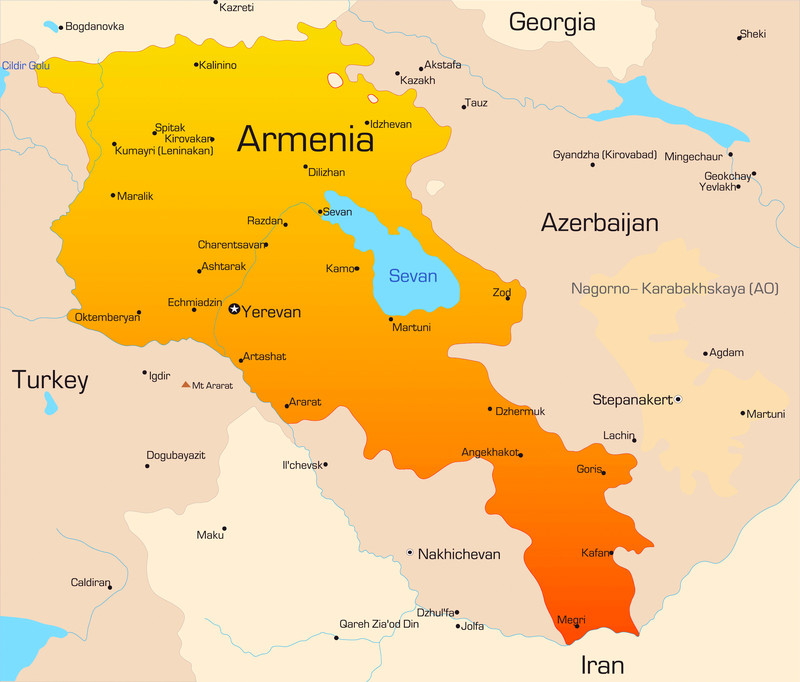 Armenian genocide
Sadly, the main thing I knew about Armenia before writing this post was a little bit about the Armenian genocide. Specifically, I knew that discussion of it is highly contentious. Just about everyone agrees that hundreds of thousands of Armenians died when the Ottoman Turks forcibly expelled them from eastern Anatolia during the First World War. Estimates of the death toll range from 300,000 to 1.5 million. The contentious part lies in the word "genocide," which implies a premeditated murder campaign. More than 20 countries (including Canada) formally recognize the event as a genocide. Other countries do not use that wording. The Turkish government denies it was a genocide, yet Armenians generally believe it was. The very sad story is far more complex than I can delve into here, but excellent introductions to the issue are available from the BBC and The Guardian.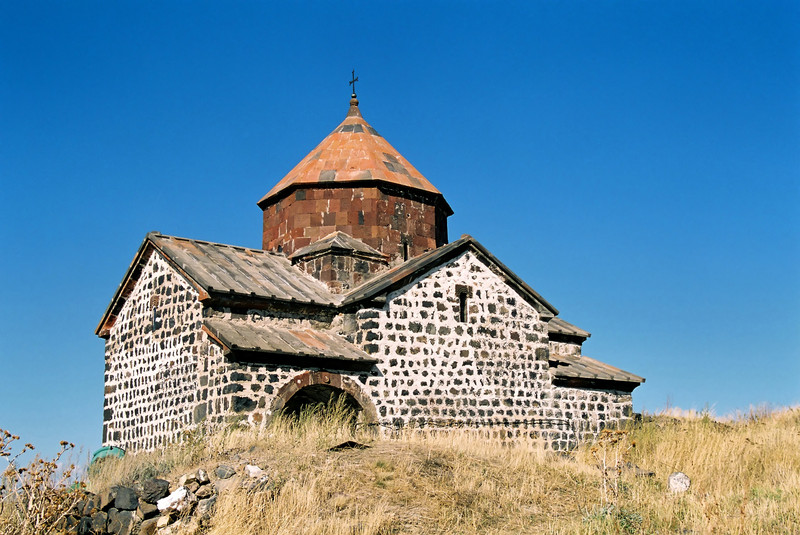 Christian trendsetters
Armenia claims to be the first country in the world to have officially adopted Christianity, beating the Roman Empire to the punch by at least 60 years (various reports say the Armenians became officially Christian in either 301 C.E. or 314 C.E., while the Roman Empire waited until 380 C.E.). In fact, Armenia is a seriously old country, tracing its history back as far as 2100 B.C.E. The capital, Yerevan, began with a fort built in 782 B.C.E.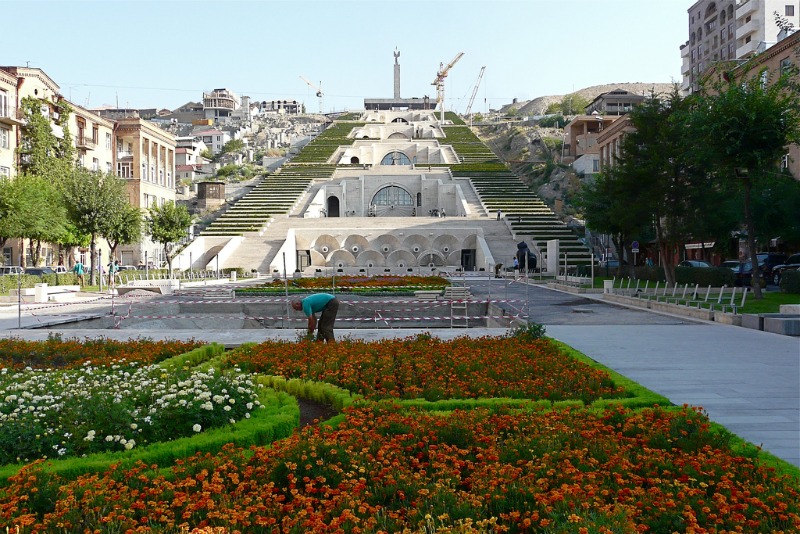 Speaking of Yerevan…
That's one of its parks, above. And it sounds like a fascinating city. This quote from a Lonely Planet summary caught my attention: "While it's the undeniable cultural, economic and political heart of the nation, Yerevan can at times feel like a city on permanent holiday." The Guardian, meanwhile, noted that it's nicknamed the City of Cafes, which sounds promising. However, the city also appears to be a rare modern oasis in a country where many people still suffer from gruelling poverty, as this blog post from a Kiva Fellow makes clear. Apparently, a short drive outside the city takes you far from the capital's late-model German cars and thriving nightlife.
Celebrities with Armenian roots
The Armenian diaspora is extensive. According to the Armenian Research Center at the University of Michigan-Dearborn, there are at least half a million people of Armenian heritage in the U.S. alone. Well-known Americans of Armenian descent are a diverse lot, ranging from Las Vegas mogul Kirk Kerkorian and controversial right-to-die doctor Jack Kevorkian to Cher and the seemingly infinite Kardashian clan (that's model/reality show star Kim Kardashian at right).
And speaking of celebrities…
Check out this video of Eva Rivas' performance as Armenia's representative in the semi-finals of the 2010 Eurovision Song Contest. I can pretty much guarantee it will be the most rockin' song you'll hear about apricot stones this week.
Photo credits: Church near Lake Sevan, CanStock; Yerevan park, Flickr/Creative Commons photo by Rita Willaert; Kim Kardashian © Glenn Francis, www.PacificProDigital.com, used under a Creative Commons licence.