Book review: Radio Shangri-La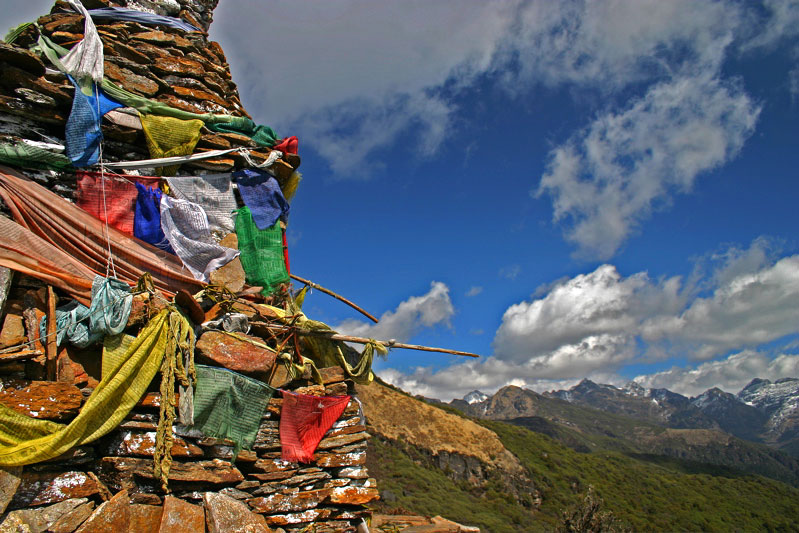 "This is the story of my midlife crisis," writes journalist Lisa Napoli in the preface to her charming memoir, Radio Shangri-La: What I Learned in Bhutan, the Happiest Kingdom on Earth. (If midlife crises aren't your thing, don't stop reading–this is a book that focuses much more on the people Napoli meets than on herself.)
"In the march of years leading up to my fortieth birthday, and on the rapid ascent into that menacing decade, I'd found myself Monday-morning quarterbacking every step of my life, haunted by the revisionist history of regret," she continues.
At the time, she was working for public radio in Los Angeles. A chance meeting at a party led to an invitation to volunteer at Bhutan's first private radio station. Despite knowing little about the country besides its reputation as "the happiest place on earth," Napoli leaped at the chance to shake up her life a bit. She arranged a six-week leave of absence from her job, hopped aboard a plane and set out for the country best known for its stated policy of fostering Gross National Happiness.
Her memoir brings readers into the heart of a country few will ever have the chance to visit, given its isolation and its requirement that visitors spend a minimum of $200 a day during their trip. The tariff is an attempt–which, so far, seems to be working–to keep the place from being overrun and irrevocably changed by hordes of tourists.
Bhutan, through Napoli's eyes, is an utterly intriguing place. Television and private radio are recent introductions, as are fast food, coffee shops and many of the other things Westerners tend to think of as basics of modern civilization. And the young, enthusiastic employees at Kuzoo FM ("kuzoo" being a shortened version of the Dzongkha word for "hello") make every day at the office a bit of an adventure–especially when she has to explain to them, as gently as possible, that listeners will be a bit annoyed if the station's announcers award one of their own the first prize in an on-air singing contest.
We learn about Bhutan's royal family, mouth-burning spicy food and Buddhist customs. And we get deeply involved in the lives of her young protegés, most in their teens and 20s, as they navigate the rapidly evolving society of modern Bhutan and its increasing connections to the rest of the world. They watch Sex in the City, but they also are astonished to learn that Napoli doesn't live with her parents. They adore Western pop music and their cell phones, but they also take the predictions of their family astrologer with utmost seriousness.
Since her initial visit, Napoli has returned to Bhutan several times. As she had suspected it might, it has altered her perspective in myriad ways. Not long after her first trip, she explained to a friend, "What I wanted from life had changed. I wasn't waiting for something to fall into place so that life could get started. Life was brimming all around me. And now I understood that what I gave was more important than what I got."
If all of our vacations had that kind of payoff, we might all be living in the Happiest Place on Earth.
Flickr/Creative Commons photo by jmhullot.