Three great ways to live like a local in Ottawa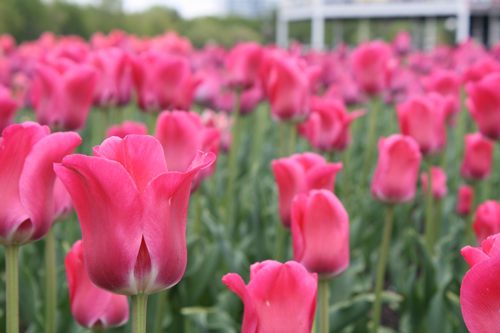 Since the Canadian Tulip Festival is currently in full swing, it seems like the perfect time for a post about my adopted hometown of Ottawa.
As Canada's capital, Ottawa gets a lot of visitors. Most do the usual circuit: Parliament Hill, the National Gallery of Canada, the Rideau Canal, the Byward Market. And I'd be the last person to dissuade you from visiting any of those places. Heck, I've lived here for almost 30 years, and I still visit all of them frequently. (OK, maybe I don't actually stroll around Parliament Hill much unless I have out-of-town guests, but I do go by it all the time on the bus.)
But if you've been here a few times and you're looking for a way to get off the tourist trail, here are three suggestions.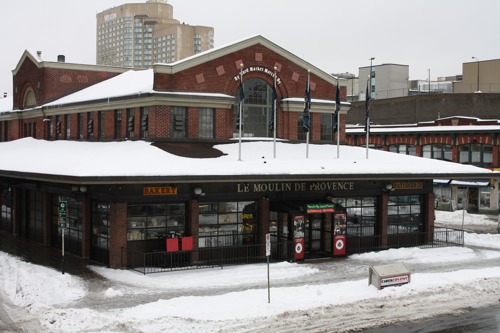 There are actually three Ottawa Farmers' Markets; the one at Brewer Park in Old Ottawa South is my local. I'm probably biased, but I find the selection a bit more eclectic and fun than the wares at Ottawa's more famous Byward Market (see wintry photo above). Last week at the Brewer Park market, I bought pansies, peach blossoms and free-range beef, but on any given week you're likely to find anything from handmade wooden children's toys to purple "heritage" carrots.
2. Instead of the Glebe, try Hintonburg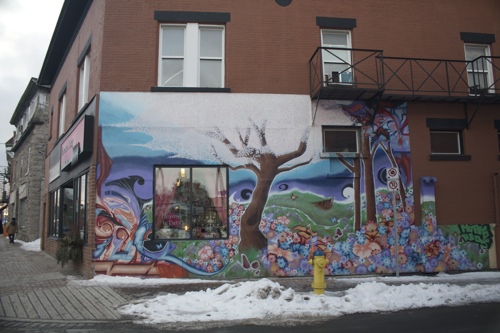 The Glebe is my neighbouring 'hood, and I wouldn't diss it for the world–it's a great place to shop and dine at local establishments, it's a short cab ride (or long walk) from many downtown hotels, and you should definitely check it out. But if you want to see a place that's slowly evolving into the new Glebe, Hintonburg is the place to go. It's still a little rough around the edges in parts, but it's also home to quirky gift shops (like Heavens to Betsy, above) and acclaimed restaurants. Ottawa mayor Jim Watson is an avowed fan of the classic takeout at the Hintonburger.
3. Instead of the Rideau Canal, try the Rideau River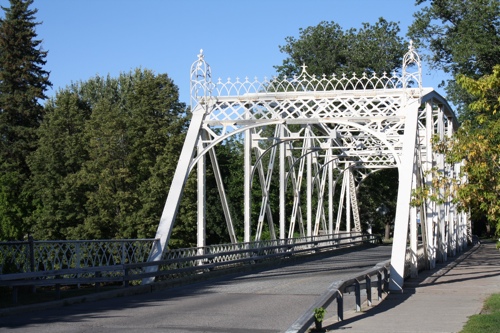 Again, nothing against the canal. It's a gorgeous place to walk, run, skate or bike. (Don't miss Sunday Bikedays in summer, when Colonel By Drive is closed to auto traffic from 9am to 1pm, and non-motorized transport takes over.) But if you'd like to see a different part of the capital, rent a bike and head to the path that hugs the eastern and southern edges of the Rideau River. Start at Rideau Falls, just off Sussex Drive, where the river tumbles over a cliff into the Ottawa River below. Then bike south past the old city hall, through pretty New Edinburgh (where you can see the historic Minto Bridges across the river, above), through a series of parks, to Hogs Back Falls and Mooney's Bay Beach. Bring a picnic. And if you're here in July, you can take in one of the world's largest beach volleyball tournaments at Mooney's Bay.