Canadian films take Manhattan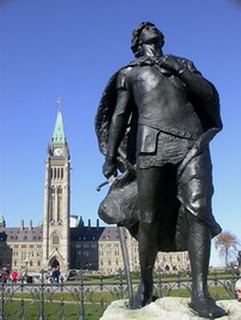 It's one of many weird things about the Great White North: we produce quite a few movies, but it can be devilishly hard to find them on Canadian movie screens. Mainly that's because every jumbo-plex has multiple screens devoted to the latest Hollywood action flick or slasher movie; partly it's because a disturbingly high percentage of Canuck flicks seem to involve dysfunctional families stuck in snowbound farmhouses.
As you know, I'm a big fan of absorbing lots of local culture when travelling. But for travellers hoping to steep themselves in Canadian film, one of the best places to do so in March will be, ironically, in New York City.
The Museum of Modern Art (MoMA) is giving a shout-out to Canadian filmmakers with the week-long film fest Canadian Front (March 18-23, 2009). I haven't heard of most of the new films being featured during the main festival (I tell you, our homegrown industry is almost invisible here). But in conjunction with the event, MoMA will also be showing the 2005 film C.R.A.Z.Y. It's one of my favourite Canuck flicks ever, and well worth your time. So, OK, it does feature a dysfunctional family. But at least they're not always shovelling snow.