Year of Geography: Angola
Did you know that Angola has its own version of Who Wants to Be a Millionaire? Well, it does. Called Quem quer ser milionário, it began airing in 2009 on TV Zimbo, the country's first private TV station, which opened the previous year. Contestants compete to win 3 million kwanzas (about US$34,400). Here's the set.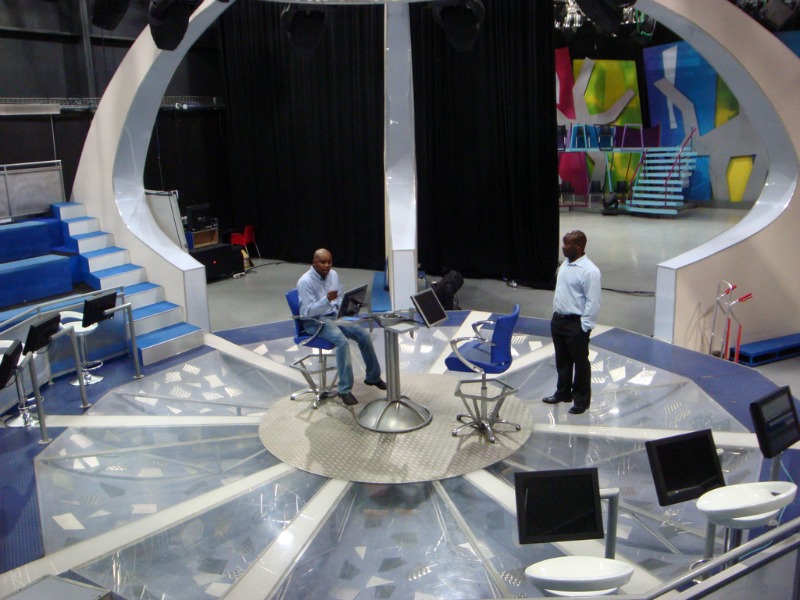 I have to admit that I was startled to find out Angola had its own version of the long-running game show. In fact, before I started writing this entry, the main things I knew about Angola were that it used to be a Portuguese colony and that it endured a long, brutal civil war. I could find it on a map (sort of) but I couldn't remember its capital, which I now know is Luanda.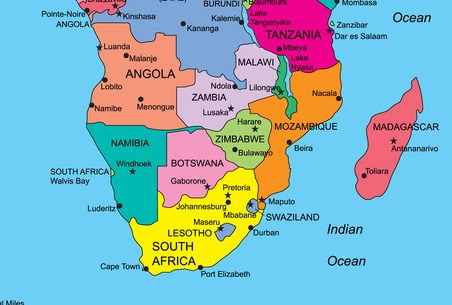 Civil war
After gaining independence from Portugal in 1975, Angola became embroiled in a 27-year civil war. To grossly oversimplify it, it was in large part a battle between anti-communist forces backed by the U.S., South Africa and other countries, and communist forces supported by the U.S.S.R., Cuba and others. When the war ended in 2002, hundreds of thousands of Angolans had been killed, and the country's basic services had been devastated. Today, Angola is still honeycombed with landmines and the standard of living remains one of the lowest in the world–despite the fact that Angola is home to oil and diamond deposits.
Housing crisis
According to a 2009 Reuters article, millions of rural Angolans fled to Luanda during the civil war, swelling the city's population to five million. Today, many Luandans live in shantytowns and apartment buildings that lack plumbing and other basic necessities. But even decrepit housing is scarce in Luanda, making it one of the world's most expensive places to rent an apartment. In fact, the 2010 Mercer survey of living expenses ranked Luanda the world's most expensive city for ex-pats, due largely to the cost of providing Western-style housing in what was, until quite recently, a war zone.
Extras
Like so many cultural traditions, Brazil's famous capoeira–a mixture of martial arts, dance and music–has a murky history. However, most historians agree it was developed by African slaves during Brazil's Portuguese colonial period. A short AFP TV piece describes how young Angolans are now taking up the pastime as a possible link to their heritage. (Sorry, AFP wouldn't let me embed this piece directly, but the link will take you right to it.)
Photos: Millionaire set, Flickr Creative Commons photo by Chimpanz APe; map from Can Stock Photo; apartment building, Flicker Creative Commons photo by oneVillage.